Imprint
WEBSITE Scientific Objects
Design and Photography >>> Jan Kaminski
Programming and Concept >>> Hartmut Kern
Text and Concept >>> Hannah Lotte Lund
Special Thanks to our Partners for the permission to photograph their objects for this website : Prof. Thomas Schnalke, Navena Widulin (Berlin Medical History Museum), Dr. Peter Giere, Dr. Birger Neuhaus (Natural History Museum Berlin)
..
Max Planck Institute for the History of Science
see our Homepage.
..
Legals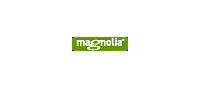 This website includes templates from Magnolia (STK). Many thanks for this brilliant templates.
The Magnolia CPAL license
Magnolia's "Standard Templating Kit" is code covered by CPAL. See: Magnolia
..
Copyright
Every effort has been made to contact the authors, editors, publishing houses etc. concerning the copyright in order to obtain their permission for online publication. Should there be any cases which have not been considered, we kindly ask to contact us.